Womens Electric Bike
Reviews
Women can ride any bike they want! And the same goes for men… but these models tend to come in brighter colors, have feminine names, offer an easy-approach step-thru frame to accommodate skirts and dresses, and offer smaller sizes. Some even offer specific geometry and touch point adjustments designed just for girls!
Read More
Show Less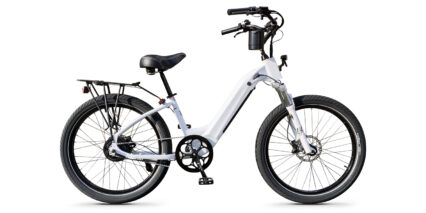 ---
A sturdy, powerful, step-thru cruiser electric bike with 26" or 24" wheels and stable plus sized tires. Assembled and customized in America, great customer service and an industry leading five year comprehensive warranty! Ships fully assembled, 100% ready to ride on day one. Extra emphasis on charger and battery quality, expandable capacity from 556 to 1440 watt hours.. Comes standard with bright integrated lights (two 6-LED lights on the rear!) and reflective puncture-resistant…...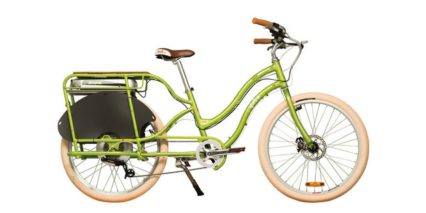 ---
Comfortable to ride with many options for child seats, racks and accessories. High end BionX motor, controller and battery system offers pedal assist, throttle and regenerative braking...