Cruiser Electric Bike
Reviews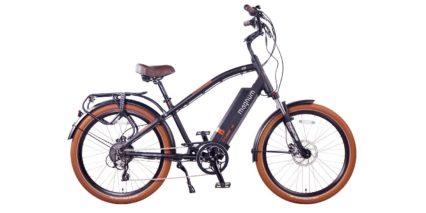 August 31, 2017
---
A handsome, cruiser style electric bike with neatly integrated cables, strong alloy fenders, a clean plastic chain cover, and uniquely designed rear cargo rack, everything matches. Emphasis on comfort for the rider with soft Big Ben balloon tires, an extra-wide saddle…...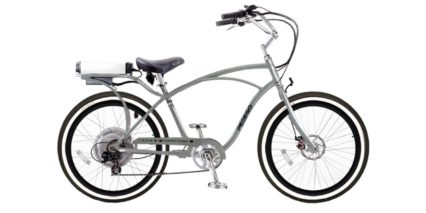 September 7, 2012
---
Solid, durable and extremely quiet to ride due to gearless rear hub motor. Casual design looks like a laid back cruiser and comes in many fun color choices...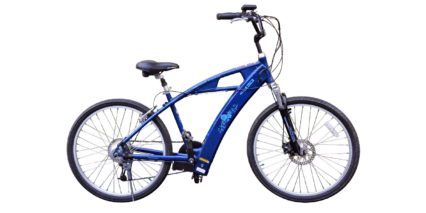 January 25, 2009
---
A relaxed, comfortable and stable cruiser style electric bike with integrated downtube-battery that keeps weight low and center. Smooth torque sensing pedal assist is responsive but requires more care when working on the…...